A Photo blog post because pictures paint a thousand words.
The floor shouldn't be the most interesting thing in a garden.
And here the children can't even look up without sensory stimulation overload.
I wonder if they call this "The Ladybird Room"?
My eyes hurt!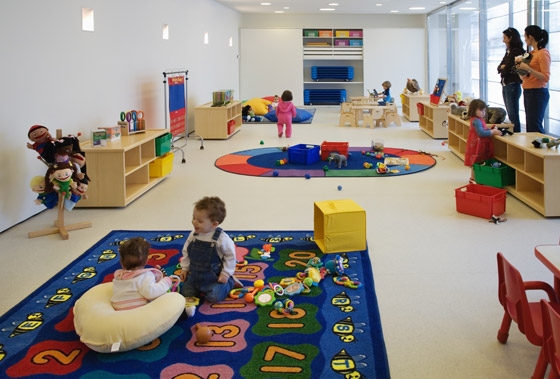 Because putting children's artwork on the walls would distract from the architecture?
A nursery to avoid. It looks like they put the building first and the children second.
And in this one the nursery owners forgot to tick the 'no giant giraffe' box.